BIO
Dr. Joseph Walrath is a board-certified ophthalmologist, an oculoplastic surgeon in Atlanta, a member of the American Academy of Ophthalmology and Georgia Society of Ophthalmology, and a fellowship-trained oculoplastic surgeon.
Originally from Ohio, he graduated summa cum laude from Case Western Reserve University with a B.S. in Chemistry, and went on to complete a Masters Degree in Chemistry at the University of California, Berkeley.
Dr. Walrath attended medical school at the Columbia University College of Physicians & Surgeons in New York, and completed residency training in ophthalmology at The Harkness Eye Institute at Columbia University, where he was elected Chief Resident for 2006-2007. Over the course of his training he developed a passion for surgery of the eyelids, eye socket, tear drains, and surrounding tissues. After practicing in Manhattan and training ophthalmology residents at Columbia University, he relocated to Atlanta to complete an Oculoplastics Fellowship at Emory University. Dr. Walrath was subsequently invited to join the Emory medical faculty as an Assistant Professor in the Department of Ophthalmology, Division of Oculoplastics, where he practiced until August of 2011. From August 2011 through January 2013, Dr. Walrath partnered with the world-renowned surgeons at Paces Plastic Surgery in Atlanta, GA. He has been a full-time member of the Woolfson Eye group since September 2013.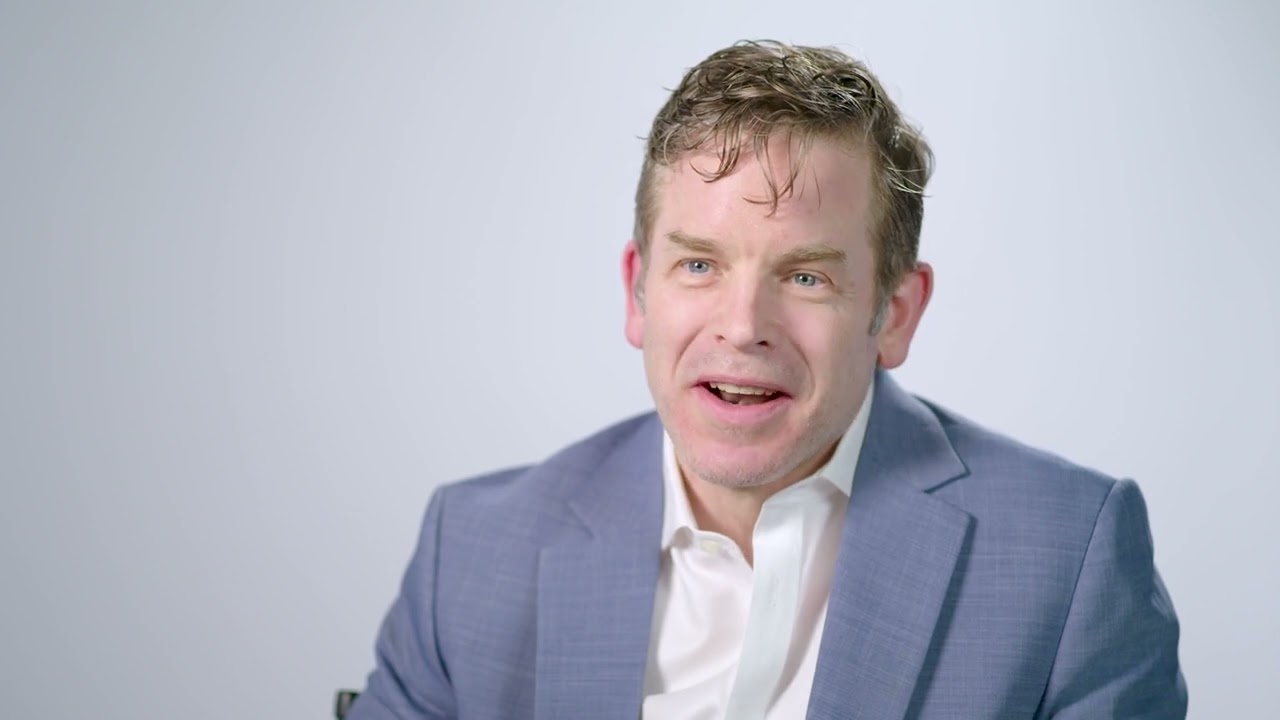 Dr Walrath Real Self 2023
Board Certified, American Board of Ophthalmology Fellowship-Trained Oculoplastic Surgeon
In addition to cosmetic and cosmetic reconstructive surgery, he continues to treat adult and pediatric functional disorders of the eye socket, including medical and surgical management of thyroid eye disease and orbital tumors; treatment of eyelid malposition; periocular reconstruction after resection of skin cancers; and medical and surgical management of tearing problems. He is the author of numerous papers, reviews, and chapters in ophthalmology and oculoplastic surgery. Within the past year, he has written a chapter on blepharoplasty techniques, a review on the use of implant materials in cosmetic and functional oculoplastic surgery (in press), a review on the nonsurgical management of eyelid tumors, a perspective piece on eyelid mechanics (in conjunction with Dr. Clinton McCord), a review on blepharoplasty complications, and a review on open brow lifting.  Dr. Walrath has also played a large role in the training of the ASAPS Fellow in Oculoplastic and Aesthetic Surgery in Atlanta during 2012 – 2013.
Dr. Walrath is the proud recipient of the 2013 award for "Best Journal Article by a Domestic Author" in the Aesthetic Surgery Journal".
Education, Training & Faculty Appointments
Previous Affiliations:
08/2011 – 01/2013: Paces Plastic Surgery, Atlanta, GA
Previous Academic and Professional Appointments:
05/2010 – 08/2011: Assistant Professor of Ophthalmology, Emory University, Atlanta, GA
07/2008 – 04/2010: Associate in Ophthalmology, Emory University, Atlanta, GA
07/2007 – 6/2008: Instructor in Clinical Ophthalmology, Columbia University Medical Center, NY, NY
07/2007 – 6/2008: Instructor in Clinical Ophthalmology, St. Vincent's Catholic Medical Center, NY, NY
Undergraduate, Graduate, and Medical Education:
08/1992 – 05/1996: B.S., Chemistry Case Western Reserve University, Cleveland, OH
06/1996 – 05/1998: M.S., Chemistry University of California, Berkeley, CA
08/1999 – 05/2003: M.D., College of Physicians & Surgeons, Columbia University, NY, NY
Postgraduate Medical Training:
07/2003 – 06/2004: Internal Medicine Internship, Mount Sinai School of Medicine, NY, NY
07/2004 – 06/2007: Ophthalmology Residency, Columbia University,NY, NY
07/2008 – 04/30/2010: Oculoplastics Fellowship, Emory University, Atlanta, GA
Surgical Experience
Dr. Walrath performs several hundred major oculoplastic surgical procedures per year, including:
Cosmetic eyelid surgery
Cosmetic reconstructive surgery: repairing failed cosmetic surgery that has been referred
Eyelid reconstruction to help vision or comfort
Eye socket surgery
Tear drain reconstruction
Pediatric oculoplastic surgery of the eyelids, tear drains, and eye sockets
In addition, minor office procedures are too numerous to count, including Botox and Xeomin injections and filler injections with Radiesse, Belotero, Juvederm, and Restylane.
Awards
Compassionate Doctor Recognition (2014, 2016, 2017, 2018)
Compassionate Doctor certification is granted to physicians who treat their patients with the utmost kindness. The honor is granted based on a physician's overall and bedside manner scores.
On-Time Doctor Award (2014, 2015, 2016, 2017, 2018)
Vitals On-Time + Promptness Award recognizes doctors with consistent high ratings for timeliness of appointments. The honor is granted based on a physician's overall and promptness scores.
Patients' Choice Award (2014, 2015, 2016, 2017, 2018)
Patients' Choice recognition reflects the difference a particular physician has made in the lives of his/her patients. The honor is bestowed to physicians who have received near perfect scores, as voted by patients.
ATLANTA PHYSICIANS BEST OF 2014
Recent Publications
In addition to publishing articles on functional and aesthetic oculoplastic surgery, Dr. Walrath serves as manuscript reviewer for The Aesthetic Surgery Journal and Ophthalmic Plastic & Reconstructive Surgery.
Publications
Professional publications:
Walrath, Joseph D. Implants in Ophthalmic Plastic Surgery. Focal Points: Clinical Modules for Ophthalmologists. Accepted 2012 for publication in 2013.
Walrath, Joseph D. Cosmetic Use of Botulinum Toxin. Review of Ophthalmology. 2012; November: 94-99.
Published and submitted research articles in referred journals:
Tan JJ, Narang S, Purewal B, Langer PD, Blaydon S, Schwarcz, McCormick SA, Kim JY, Walrath JD, Burt BO, Shinder R. Extranodal Rosai-Dorfman Disease of the Orbit: Clinical Features of 8 Cases. Ophthal Plast Reconstr Surg. 2015 Nov 11.
McCord CD, Kreymerman P, Walrath JD, and Nahai FN. Management of post-blepharoplasty chemosis. Aesthetic Surgery Journal, 2013.
McCord CD, Walrath JD, and Nahai FN. Concepts in eyelid biomechanics with clinical implications. Aesthetic Surgery Journal 2013; 33(2): 209-221.
Walrath, Joseph D. and Clinton D. McCord. The Open Brow Lift. Clin Plastic Surg 2013; 40:117–124.
Walrath JD. Implants in ophthalmic plastic surgery. In: Focal Points, Clinical Modules for Ophthalmologists. American Academy of Ophthalmology Submitted May 2011, revised Aug 2011.
Murchison AP, Walrath JD, Washington CV. Non-surgical treatments of primary, non-melanoma eyelid malignancies: a review. Clin Experiment Ophthalmol 2011;39(1):65-83.
Jung SJ, Walrath JD, Hudgins PA, Wojno T. Diffuse symmetric meningioma en plaque mimicking metabolic disease. Accepted to Orbit, Sept 2011.
Shehata B, Kim HJ, Walrath JD, et al. Epstein-Barr Virus associated smooth muscle tumors in post transplant pediatric patients: three cases of rare location, and review of the literature. Submitted to The Pediatric Infectious Disease Journal, Aug 2011.
Airiani S, Fine HF, Walrath JD, Chiang MF, FlynnJT. Bilateral circumferential macular folds in inflicted childhood neurotrauma. Retinal Cases & Brief Reports. 2010; 4(1):23-24.
Gurung B, Kazim M, Lelli Jr GJ, Walrath JD. Perineural spread of distant squamous cell carcinoma to the orbit: case report and review. Open Reconstructive and Cosmetic Surgery. 2009;2:7-9.
Walrath JD, Engelbert M, Kazim M. Magnetic resonance imaging evidence of optic nerve glioma progression into and beyond the optic chiasm. Ophthalmic Plastic and Reconstructive Surgery2008;24(6):473-5.
Chapters
Recent chapters:
Walrath JD, Hayek B, Wojno T. Blepharoplasty. In: Bagheri SC,ed. Current Therapy in Oral & Maxillofacial Surgery, 1st edition. Elsevier Health Sciences, 2011: Chapter 108.
Symposium
Recent Symposium contributions:
Yeager L, Hayek B, Walrath JD, Blaydon S, Neuhaus R, DeRespinis PA, Liu H, Roman Shinder R. Clinical presentation and management of impaled orbital foreign bodies. ASOPRS Fall Meeting 2011, poster presentation, October 22, 2011.
Narang S, Gunasekera C, Purewal B, Langer P, Blaydon S, Robert Schwarcz R, McCormick S, Kim HJ, Walrath JD, Burt B, Shinder, R. Extranodal Rosai Dorfman disease of the orbit. ASOPRS Fall Meeting 2011, paper presentation, October 22, 2011.
Walrath JD. Basal cell carcinoma extending to posterior lacrimal crest with perineural spread. Southeastern Ocular Oncology/Pathology Seminar, case presentation, October 29, 2010.
Walrath JD and Wojno TH. The use of acellular cross-linked porcine dermal collagen (PDC)-wrapped acrylic spheres as primary ocular implants. ASOPRS Fall Meeting 2010, paper presentation, October 14, 2010.
Arviso LC, Wise SM, Walrath JD, Wojno T, DelGaudio JM. Orbital involvement in invasive fungal sinusitis: review of outcomes and recommendation of a treatment paradigm. American Rhinologic Society, Annual Meeting, October 3, 2009.
Walrath JD and Wojno TH. A modified frontalis sling suspension technique using split segments of autogenous fascia lata for the treatment of ptosis in young children. ASOPRS Fall Meeting 2008, poster presentation.
PATIENT RESOURCES
Office locations, frequently asked questions, awards, insurance, downloads, testimonials, videos and photo galleries are provided to educate and prepare clients.
Updates in Dr. Walrath's schedule, practice locations, or special rates. Upcoming talks and lectures. Other noteworthy professional events and observations.
Frequently Asked Questions topics include: Insurance, Charges, Procedures, etc. If you have a question we haven't answered, please contact us so we can assist you.
Dr. Walrath serves patients in Atlanta (Sandy Springs), Cumming, Lawrenceville, Gainesville, Covington, and Stockbridge.  He performs minor office procedures in all locations.  Major surgical procedures are performed in Atlanta, Alpharetta, Cumming, Gainesville, and Covington.